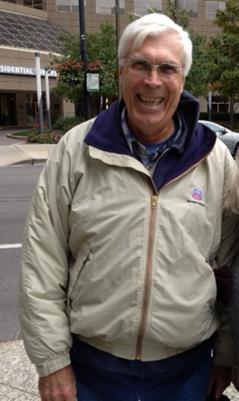 Saturday, 3 October 2015, 9:30 am
Chicago Neighborhoods thru the Eyes of the City's Great Writers – CGS Full Day Genealogy Bus Tour with Craig Pfannkuche. Back by popular demand, the Chicago Genealogical Society will be sponsoring a bus tour of a number of genealogically interesting Chicago neighborhoods. The neighborhoods were chosen in relation to the marvelous mass of literary work done in Chicago over the years. The neighborhoods to be visited had much influence on how Chicago authors viewed the world and which was reflected in their work. The hopeful purpose of the tour for genealogists is to emphasize a similar influence on families who lived there and whose descendants may have been influenced in the same way. Many of the neighborhoods which will be visited have not changed greatly over the years. Seeing where one's ancestors lived can provide genealogically interested descendants with new insights into the lives if their families.
CGS 2014 Bus Tour – Great Chicago Fire
If you missed last year's bus tour, here is a video clip:
CGS 2015 Bus Tour – Reserve Your Seats Now!
Seats are limited and reservations are required. Fee based on member/non-member and optional lunch. Click here to register using the Mail In form. Click here to register Online.
We will meet at the Ogilvie Transportation Center in downtown Chicago at 9:30am.
©2015, copyright Chicago Genealogical Society. All rights reserved.

Chicago Genealogical Society 2015 Bus Tour: Chicago Neighborhoods thru the Eyes of the City's Great Writers